2 New Online Slot Games are Live at ResortsCasino.com
If you've poked around ResortsCasino.com once or twice, you know that the second time felt a lot different than the first. That's because we are constantly expanding our games list to keep things fresh and interesting.
Your old favorites? They're all here and here to stay. But if you want something new, you can always find it thanks to a library that's fast approaching over 300 titles.
We recently launched two new online slots in NJ that we're excited to tell you about — Street Fighter II and Monkey in the Bank.
Monkey in the Bank
At ResortsCasino.com, we're all about having fun. And no other game offers you the opportunity to monkey around than Monkey in the Bank, a 5-reel online slots game that comes with lots of opportunities to win.
The game includes a free games feature that you can get into by hitting two or more consecutive scatter symbols (that's the monkey holding a banana symbol) starting from the first reel, a large jackpot, and lots of ways to win. To speed things up, you can even turn Autoplay on and have the game spin for you up to 100 times in a row, all while you sit back and relax.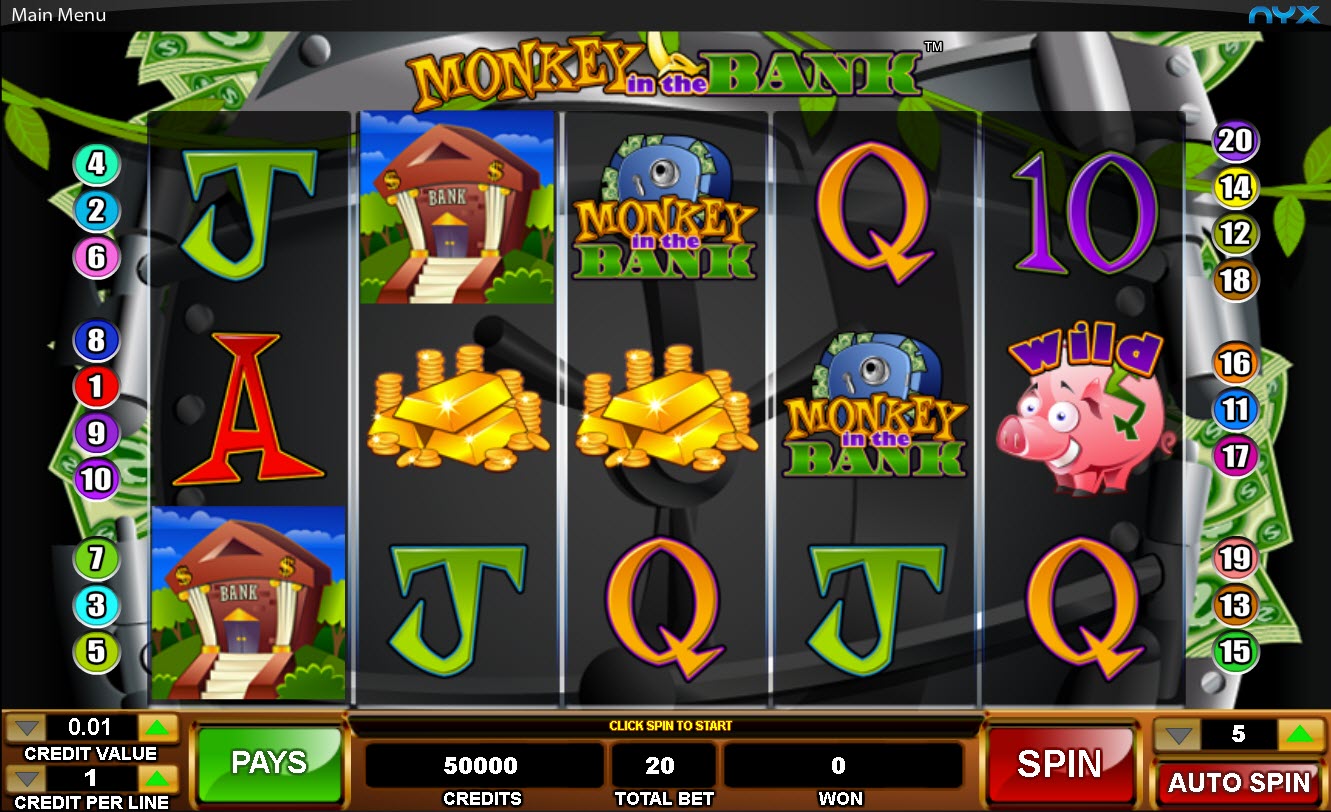 Street Fighter II
The video game you remember from decades ago is now available at ResortsCasino.com. Only this time your lightning kicks, air slashers, and sumo smashes can actually net you a pretty sweet profit in this 25-line online slots game.
Street Fighter II combines those familiar, charmingly choppy 8-bit graphics with modern, smooth reels to bring you one awesome game you'll go crazy for.
It's not just about pressing the Spin button and watching what happens. The game starts with you getting the chance to select your own Street Fighter. All your favorites are in this one, including Ryu, Ken, Sagat, Guile, and Chun Li. Didn't win on that first spin? Change up your fighter anytime.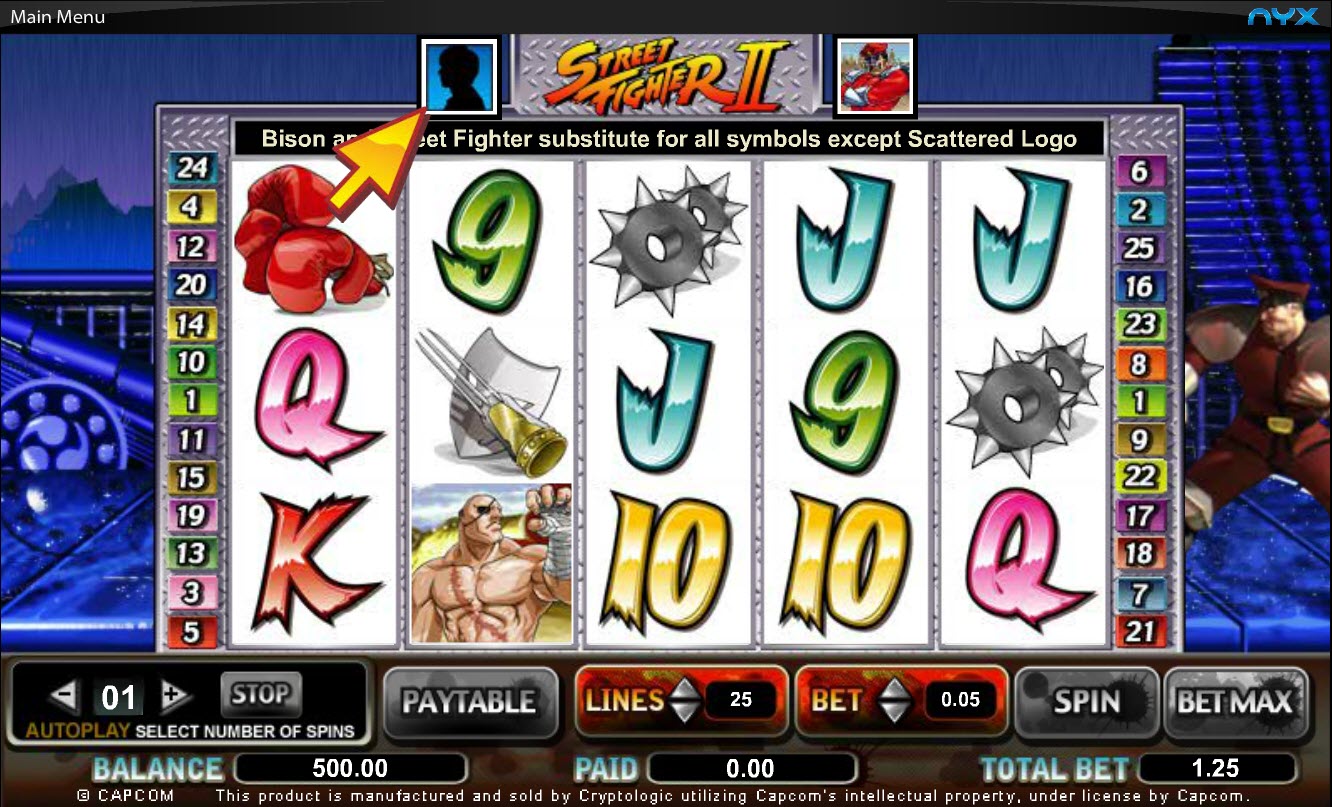 Play for free now
Want to take these slots for a spin? Sign up now for your free ResortsCasino.com account. Remember, you can play for free before diving into real money play.