Getting Started | Resorts Casino
Register to Play at ResortsCasino.com
Ready to have fun online at ResortsCasino.com? All it takes is a free account to get started – and it only takes a few minutes to register. Once you're set up, you can use your account to play for real money on your PC, Mac, smartphone, and tablet – from anywhere in New Jersey!

Follow these 7 steps to get started:
Step #1
Click the JOIN NOW button. It's right at the top of the ResortsCasino.com home page. You can't miss it.
Step #2
Enter and then confirm your email address. You'll also need to set a password. Make sure it's at least 8 characters long and contains at least 1 number. When you're done, click Next.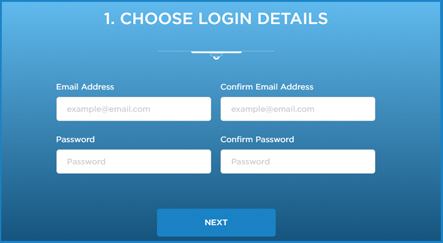 Step #3
Enter your personal info. We need things like your name, gender, and date of birth. We also need the last four digits of your Social Security Number. It's required by the state, but we take extra precautions to make sure your information remains secure. When you're done, click Next.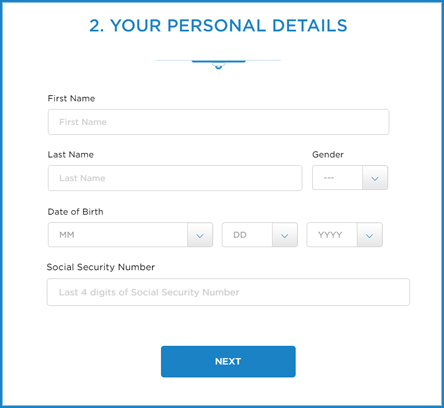 Step #4
Enter your contact info. We need your current address to verify your identity, but we promise to never share it with a third party. When you're all done, click Next.
Step #5
Now it's time to choose a few security questions and provide us with answers only you'll know. These questions can help you reset your password in case you forget it. Now's also the time to enter a Bonus Code if you have one. When you're done, read the three declarations and check the boxes if you agree.
Step #6
You're so close to the action. Click Register Details.

Step Lucky #7
That's it! You're good to go. Now you are ready to play NJ online casino games. Enjoy real money gaming at ResortsCasino.com from anywhere in New Jersey.

Still need help? We're standing by to get things sorted. Contact us 24/7 by clicking the Live Support icon on the bottom left of your screen.