Echelon Rewards
You've arrived. And you deserve to be treated to a new standard of excellence. Welcome to a higher class of rewards that goes above and beyond anything you're used to from a New Jersey online casino. Welcome to Echelon Rewards.
Reserved for our most loyal players, Echelon Rewards is an exclusive rewards program that lives outside of our already rewarding Resorts Rewards loyalty program.

When you enter Echelon Rewards, you'll receive a brand new device to play with at ResortsCasino.com. And the pampering continues with luxury trips, exclusive gifts, VIP status at Resorts in Atlantic City, increased deposit limits, and more.

And with four Echelon Rewards levels—Echelon, Echelon Plus, Echelon Elite, and Echelon Black — there's always something impressive waiting around the corner.

This is bigger than a rewards program. This is a lifestyle-enhancing program that changes everything.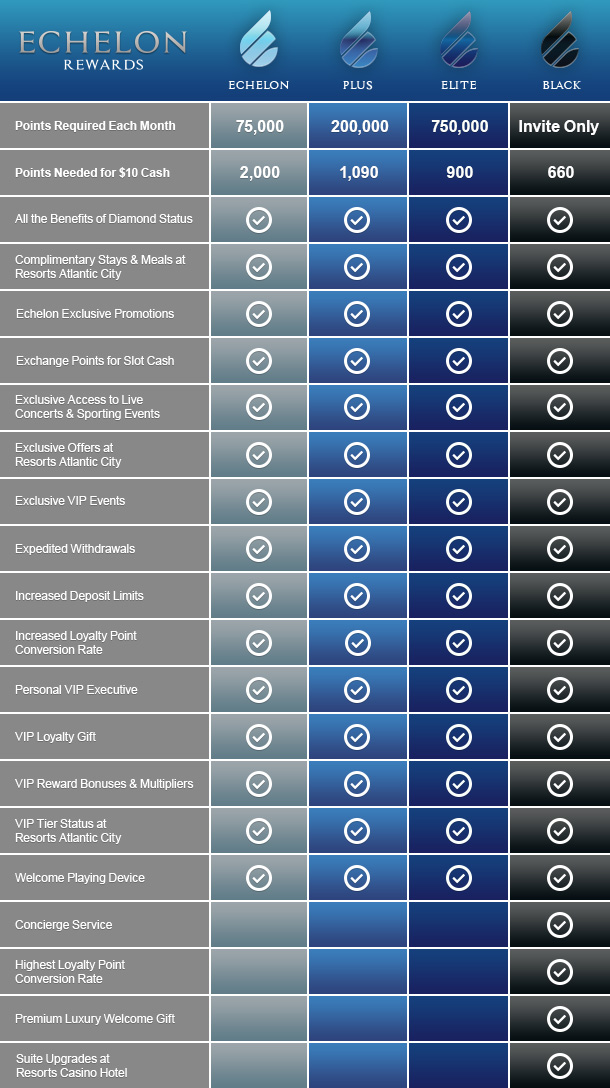 Want to find out more about each individual level of Echelon Rewards? Click below for all the relevant details.